Teorijska i eksperimentalna analiza nosača od lepljenog lameliranog drveta ojačanih karbonskim trakama
Theoretical and experimental analysis of glulam beams reinforced with CFRP plates
Authors
Glišović, Ivan R.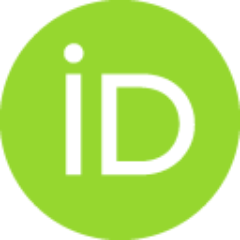 Contributors
Stevanović, Boško
Vuksanović, Đorđe
Stojić, Dragoslav
Doctoral thesis (Published version)

Abstract
RezimeIdeja o ojačanju nosača od lepljenog lameliranog drveta došla je kao odgovor napotrebu poboljšanja mehaničkih karakteristika, kao i obezbeđivanja veće pouzdanostiovih konstrukcijskih elemenata.Tokom prethodnih desetak godina primena polimera ojačanih vlaknima (FRP)za ojačanje i sanaciju konstrukcija je značajno povećana. Karakteristike kao što su malatežina, visoka krutost i čvrstoća na zatezanje, koroziona otpornost i širok spektarraspoloživih veličina i oblika su neki od razloga koji opravdavaju rastuću upotrebu ovevrste materijala. Mada su intezivna istraživanja primene FRP kompozita sprovedena zaarmiranobetonske i zidane elemente, vrlo ograničene informacije su dostupne vezano zaprimenu u drvenim konstrukcijama.U okviru ove teze se istražuju mogućnosti primene karbonskih (CFRP) traka kaoojačanja lepljenih lameliranih drvenih nosača. Eksperimentalni, analitički i numeričkipristupi su korišćeni u cilju procene efekta ojačanja na ponašanje nosača pri savijanju.Posebna pažnja je
...
usmerena ka utvrđivanju optimalnog položaja ojačanja koji ćeomogućiti maksimalno poboljšanje nosivosti i krutosti u odnosu na neojačani nosač.Eksperimentalni program je obuhvatio izradu i ispitivanje na savijanjeneojačanih i ojačanih nosača. Svi nosači su ispitani do loma. Mehaničke karakteristikeojačanih nosača su upoređene sa karakteristikama neojačanih nosača sa aspekta vezeopterećenje-ugib, oblika loma, nosivosti, krutosti i raspodele dilatacija u preseku.Ostvarivanje spoja lepljenjem je široko prihvaćeno kao efikasan metod zaravnomerno prenošenje opterećenja između konstrukcijskih materijala i generalno sesmatra kao najpogodnija tehnika povezivanja FRP materijala i drveta. Kvalitativnaprocena karakteristika spoja između drveta, epoksidnog lepka i karbonske trakesprovedena je posebnim ispitivanjem.Program ispitivanja materijala je, takođe, sproveden, sa ciljem određivanjamehaničkih karakteristika drveta i CFRP materijala, koje mogu biti korišćene kao ulaznipodaci za analitičku i numeričku analizu...
The idea of reinforcing glued laminated timber (glulam) beams came in responseto the need to improve the mechanical properties, as well as to ensure higher reliabilityof this type of structural elements.In the last decade the use of fiber reinforced polymers (FRPs) in the context ofstrengthening and repairing structures has been significantly increased. Properties suchas light weight, high stiffness and tensile strength, corrosion resistance and wide varietyof available sizes and shapes are some of the reasons that justify the growing use of thistype of materials. Although extensive research has been conducted for concrete andmasonry members reinforced with FRP composites, very limited information isavailable for timber applications.This thesis investigated the possibility of using carbon fiber reinforced polymer(CFRP) plates as reinforcement of glulam beams. Experimental, analytical andnumerical approaches are employed in order to assess the effect of the reinforcement onflexural beha
...
vior of beams. The main focus of this thesis had been on identifying anoptimum reinforcement arrangement which maximizes the stiffness/strength properties.The experimental test program involved the fabrication and testing in flexure ofunreinforced beams and reinforced beams. All of the beams were tested to failure toexamine their behavior and determine the effect of various reinforcing schemes. Themechanical performance of the reinforced beams is compared with that of theunreinforced glulam beams with regard to the load-deflection behavior, failure mode,ultimate load capacity, stiffness and strain profile distribution.Adhesive bonding is widely recognized as an effective method for uniformlytransferring the shear stresses between structural materials and is generally consideredthe most effective technique for connecting reinforcing FRP material and timber.Characterization of the bond performance between the timber, epoxy adhesive andCFRP plates was undertaken.A program of material characterization studies was, also, undertaken todetermine mechanical properties for the timber and CFRP which could be used as inputdata for the analytical and numerical models...
Keywords:
lepljeno lamelirano drvo / glulam / beams / reinforcement / carbon fibers / bending tests / analytical model / finite element analysis / nosači / ojačanje / karbonska vlakna / ispitivanjena savijanje / analitički model / analiza konačnim elementima
Source:
Универзитет у Београду, 2013
Publisher:
Универзитет у Београду, Грађевински факултет
Funding / projects: