Dynamic analysis of soil-structure system using spectral element method
Динамичка анализа система тло-конструкција применом спектралних елемената.
Authors
Nefovska-Danilović, Marija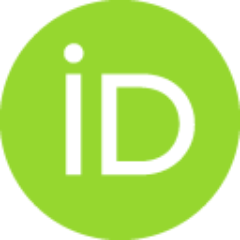 Contributors
др Мира Петронијевић
Doctoral thesis (Published version)

Abstract
3D numerical model for dynamic response analysis of multi-storey frame structuresincluding soil-structure interaction has been developed using the Spectral ElementMethod (SEM). The structure was modeled using the SEM, while the dynamic stiffnessmatrix of the soil – foundation interface was determined using the Integral TransformMethod (ITM). The structure consists of one – dimensional elements: beams andcolumns, and two – dimensional elements: plates. The soil consists of horizontal layersover the bedrock or half space. The Projection method was used to develop thedynamic stiffness matrices for the transverse and in-plane vibration of plates witharbitrary boundary conditions. The method for coupling one-dimensional and twodimensionalspectral elements was developed, as well as the coupling of the spectralelements with the soil spring – dashpot elements. Using the proposed numerical model3D frame structures founded on soil of variable stiffness and subjected to groundvibrations induced b
...
y traffic were analyzed.
У овом раду приказан је 3Д нумерички модел за динамичку анализувишеспратних рамовских конструкција узимајући у обзир садејство између тла иконструкције. За моделирање конструкције коришћен je Метод спектралнихелемената, док је динамичка матрица крутости тла одређена применом Методеинтегралних трансформација. Конструкција се састоји од једнодимензионалнихелемената: греда и стубова, и дводимензионалних елемената: плоча. Тло сесастоји од хоризонталних слојева изнад круте базе или полупростора. Матрицекрутости плоча напрегнутих на савијање и у својој равни одређене су применомМетоде пројекције. Развијен је поступак спрезања једнодимензионалних идводимензионалних спектралних елемената, као и спрезање тако формираногмодела са тлом. Примена формираног 3Д модела приказана је на анализи 3Драмовских конструкција фундираних на тлу различите крутости, изложенихдејству вибрација изазваних саобраћајним оптерећењем.
Keywords:
dynamics of structures / dinamika konstrukcija / metod spektralnih elemenata / metodintegralnih transformacija / interakcija konstrukcija-tlo / metodapodstruktura / frekventni domen / dinamička krutost / spectral element method / integral transform method / soil-structure interaction / substructure approach / frequency domain / dynamic stiffness
Source:
Универзитет у Београду, 2013
Publisher:
Универзитет у Београду, Грађевински факултет
Projects: