Primena spregnutih konstrukcija kod višespratnih javnih garaža
Application of Composite Structures in Multi-Storey Car Parks
Authors
Marjanović, Miroslav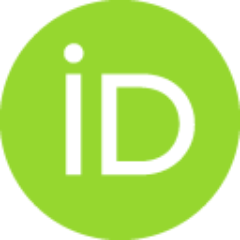 Master Thesis (Published version)

Abstract
Postoji veliki broj primenjenih rešenja u projektovanju višespratnih garaža: različita konstrukcijska rešenja razlikuju se u načinu na koji se projektuju međuspratne konstrukcije. Primena spregnutih konstrukcija u projektovanju međuspratnih konstrukcija rezultuje: smanjenjem utroška čelika, smanjenjem građevinske visine, kraćim vremenom građenja. U ovom radu su analizirane osnovne metode projektovanja spregnutih greda od čelika i betona, u skladu sa Evrokodom. Analizirana su tri različita tipa čeličnih greda spregnutih sa betonskom pločom na profilisanom limu: greda u vidu klasičnog vruće valjanog I - profila, STUB sistemi spregnute grede i spregnuta greda u vidu saćastog čeličnog nosača. Data je komparativna analiza primene tri sistema spregnute grede. Usvojeno rešenje primenjeno je u konstrukciji koja je opisana u drugom delu ovog rada. U drugom delu rada je detaljno izložen proračun noseće čelične konstrukcije javne garaže dimenzija 31x70 m u osnovi, spratnosti P+3, sa detaljima č
...
elične konstrukcije.
There is a great variety of applied solutions in multi-storey car parks design: the various construction types differ from one another by the way the floors are built. Applying of composite structures in floor design results in: reduction in steel consumption, reduction of the structural height, shorter construction period. This research deals with main design methods for composite beam from steel and concrete, according to Eurocode. There were analyzed three solutions for steel beam in combination with concrete slab on profiled steel sheet: standard hot rolled I - profile, composite Stub girder, and castellated composite beam. Comparative analysis of application of three solutions for composite beam was given. The admited solution is applied in the construction of which is described in the second part of this paper. The second part of this paper is exposed to the detailed calculation of main steel construction of public car park, with dimensions of 31x70 m in the basis, with B+3 flo
...
ors, and with structural steel detailing.
Keywords:
čelik / beton / spregnute konstrukcije / spregnuta ploča na profilisanom limu / spregnuta greda / STUB nosač / saćasti nosač / višespratna garaža / Evrokod / steel / concrete / composite structures / composite slab with profiled steel sheet / composite beam / STUB girder / castellated beam / multi-storey car park / Eurocode
Source:
2010
Funding / projects: