Unapređenje metoda primene hidroinformatike u analizi oticanja sa urbanih površina
Improvement of the methods for the hydroinformatics application in urban runoff analysis
Authors
Prodanović, Dušan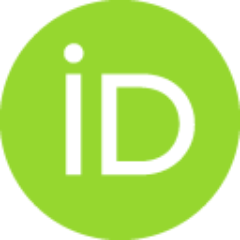 Doctoral thesis (Published version)

Abstract
Matematičko modelovanje fizičkih procesa je poslednjih godina u punom zamahu zahvaljujući razvoju numeričkih metoda i računarske tehnologije. U oblasti odvod- njavanja urbanih sredina, standardno su u upotrebi matematički modeli procesa transformacije kiše u oticaj sa površine terena, formiranja hidrograma površinskog oticaja koji ulaze u kanalizacioni sistem i transformacije hidrograma kroz mrežu cevi i objekata. Pored matematičkih modela, intenzivno se razvijaju i informatičke tehnologije. Razvijenim alatima obezbeđuju se novi izvori podataka, puna kontrola nad zahte- vanom tačnošću podataka, prati se njihovo starenje (smanjenje tačnosti) u toku operacija nad njima kao i lako povezivanje razhčitih izvora podataka. Najznačajniji predtsavnik informatičkih tehnologija su Geografski Informacioni Sistemi (GIS). U ovom radu se daje prikaz hidroinformatičkog modela, koji u potpunosti in- tegriše postojeće modele oticanja vode sa urbanih površina sa posebno razvijenim in form at
...
ičkim alatima. U fazu pripreme podataka za modele odvodnjavanja uvode se novi programski alati koji na bazi dostupnih podataka generišu informacije i paramétré za modele. Rezultat je značajno ubrzanje postupka pripreme podataka uz poveéanje pouzdanosti a smanjenje subjektivnosti korisnika. Najveći deo rada se odnosi na prikaz informatičkog modela razvijenog u ovoj disertaciji, njegovih komponenti, slojeva sa ulaznim podacima i kreiranim novim informacijama, programskih modula za analizu tečenja vode po površini terena i za kreiranje slivnih površina, kao i modula za izračunavanje parametara specifičnih za пеке standardne progTame za simulaciju odvodnjavanja urbanih površina. Takođe, u radu se predlaže i koncepcija novog računskog modela sa poboljšanim povezivanjem površinskog i toka vode u kanalizacionoj mreži. Umesto strogog razdvajanja tih tokova, predloženi model dvojnog odvodnjavanja koristi razvijeni informatički model za uspostavljanje pune, "dvosmerne" veze između povrsinskog i podzemnog toka. Model korektno računa tečenje izlivene vode po površini sve dok je ne prihvati neki nizvodni slivnik, retenzija ili dok ne otekne sa sliva. Pored konceptualnog rešenja modela dvojnog odvodnjavanja, dati su i svi potrebni parametri kao i mogući način programske implementacije. Kako je osnovni cilj ovog rada bilo unapređenje projektantske prakse korišćenjem hidroinformatike, sve faze razvoja informatičkog modela su proveravane na realnim projektima. Prikazani su rezultati pet primera, koji hronološki prate faze razvoja modela. Uz svaki primer su navedena i stečena iskustva, koja su zatim bila prime- njivana u narednim fazama razvoja modela.
Mathematical modelling of physical processes has been boosted up by devel­ opment of numerical methods and informatic technologies. In the area of urban drainage, numerical models capable of rainfall to runoff transformation, generation of the surface hydrograph as the input for underground sewer system and compu­ tation of unsteady flow in network of pipes and control structures, are in common use nowdays. Apart from numerical models, the informatics technologies, dealing with all kind of data, are also in high level of development. New sources of data are now available with developed tools, and full control over data accuracy, aging, degradation through transformation is achieved, together with data linkage between different sources. The development of hydroinformatics system that integrates existing numerical models -with newly developed informatics model has been presented in this thesis. The tools have been developed for the numerical model data preparation stage, that
...
are using available data to generate the new information and model parameters. The significant time savings have been achieved with increased reliability and reduced influence of user's subjective judgment. The largest portion of this thesis deals with the development of informatics mo­ del, its components, layers with input data and newly created information, program modules for surface flow analysis and subcatchment delineation, as well as modules for calculation of parameters specific for some commercial urban drainage software packages. One chapter is also devoted to the concept of the new computational model with improved linkage between surface and underground component of water flow. The model is referred to as "dual drainage model" and, instead of strict sepa­ ration of the two flows, it comprises the full interactive (or two-way) linkage between the two components. It is based on developed informatics system and it follows the surface flow from flooded area downstream the nearest unsurcharged inlet or reten­ tion basin or until it flows out of the catchment. Apart form the model concept, all needed parameters are given, together with possible program implementation. Having in mind that the hydroinformatics improvements are to be introduced in the everyday design practice, all phases of informatics model development have been implemented in full scale projects. Five examples have been presented in the chrono­ logical order, together with experience gained that have later been incorporated in further phases of model development.
Keywords:
Modeli odvodnjavanja urbanih površina / informatički modeli / Geografski Informacioni Sistemi / dvojno odvodnjavanje / Urban runoff models / information systems / Geographical Information Systems / dual drainage
Source:
1999