Structural analyses of concrete structures concerning long-term effects
Efekti dugotrajnog opterećenja na ponašanje betonskih konstrukcija
Authors
Mašović, Snežana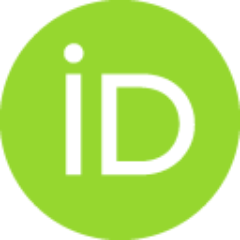 Article (Published version)

Abstract
Concrete is multi-component material that expresses complex rheological properties, that is viscous-elastic-plastic and aging material. As in statical treatment the linear elastic analyses was preformed in case of concrete structures. In many cases, it is quite justified since the result of such an analyses, obtained using conventional software for liner statical analyses, leads to a quite accurate result. From the engineering point of view, prediction of realistic behavior of concrete structures is most important not only in the respect of structural safe and strength but as well in regard to the durability and serviceability. Design of concrete structure is based on philosophy of limit states. In addition to the satisfaction requirements of ultimate limit states, it is necessary to fulfill demands in regard to serviceability such as limitation of the deflection, cracks, stresses and vibrations. In domain of service state of stresses, material nonlinearity of concrete structures, mani
...
fested through creep, shrinkage and cracking, plays an important role in structural behavior. In this paper the classification of concrete structures is made and available design methods considering the structure type are discussed. Application of particular method is considered in accordance of structural type. Special attention is paid to the concrete structures build in phases involving successive changes of structural system. .
Beton je višekomponentalni materijal koji ispoljava veoma složene reološka svojstva, to je viskoelasto-plastični materijal sa izrazitim svojstvom starenja. U pogledu statičkog tretmana betonskih konstrukcija uobičajena je primena linearno elastične analize. U velikom broju slučajeva, to je sasvim opravdano, pošto su rezultati takve analize, koja se može jednostavno sprovesti upotrebom konvencionalnih software-a za statičku analizu konstrukcija, sasvim zadovoljavajući. Sa stanovišta inženjerse prakse, prognoziranje realnog ponašanja betonskih konstrukcija je izuzetno značajno, kako u pogledu sigurnosti i nosivosti, tako i u pogledu funkcionalnosti i trajnosti. Projektovanje betonskih konstrukcija se bazira na filozofiji graničnih stanja. Pored ispunjenja zahteva u odnosu na granično stanje loma, što se najčešće postavlja kao osnovni zahtev, neophodno je ispuniti uslove u pogledu upotrebljivosti, čime se obezbeđuju eksploatacioni zahtevi u smislu ograničenja ugiba, prslina, napona i vibr
...
acija. U domenu eksploatacionih napona, materijalna nelinearnost betonskih konstrukcija, koja se ogleda kroz pojavu tečenja, skupljanja i prslina, igra značajnu ulogu pri ispunjenju postavljenih zahteva. U radu je izvršena klasifikacija betonskih konstrukcija sa stanovišta stepena materijalne nelinearnosti, te se opisuju raspoložive metode za rešavanje problema statike konstrukcija. Primenljivost pojedinih proračunskih postupaka se razmatra u skladu sa izloženom klasifikacijom konstrukcija. Posebna je pažnja posvećena betonskim konstrukcijama koje se izvode uz transformaciju statičkog sistema. .
Keywords:
concrete structures / material nonlinearity / shrinkage / creep / change of structural system / betonske konstrukcije / materijalna nelinearnost / skupljanje / tečenje / transformacija statičkog sistema
Source:
Materijali i konstrukcije, 2008, 51, 4, 16-26
Publisher:
Društvo za ispitivanje i istraživanje materijala i konstrukcija Srbije, Beograd