Basic kinematic analysis of rock slope using terrestrial 3D laser scanning on the M-22 highroad pilot site
Само за регистроване кориснике

Аутори
Marjanović, Miloš
Abolmasov, Biljana
Đurić, Uroš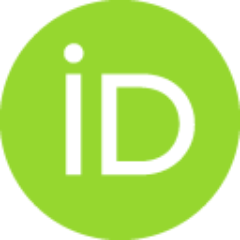 Zečević, Snežana
Šušić, Vladimir
Остала ауторства
Kwasniewski, Marek
Конференцијски прилог (Објављена верзија)

,
Taylor & Francis Group, London
Апстракт
Terrestrial laser scanning has propelled recent advancements in rock slope engineering. Building models with millions of points to discretize an actual slope has provided resolutions which empower computerbased analysis/measurements of rock slopes as a supplement/substitute for conventional data acquisition. Herein, we are following-up such trends at a pilot site on the M-22 highroad near Ljig (Serbia). The site is composed of stratified Cretaceous flysch sediments, traversed by several joint sets, making a convenient setting for potential failures. Prior to the kinematic analysis, modeling of the 3D surface has been performed on 1 cm resolution point cloud, obtained by Leica Scan Station 2. The 3D surface model was then mapped for the planar discontinuities, forwarded to the kinematic analysis for planar, wedge and toppling failures. The analysis matches with previous findings, indicating that the most dominant failure type is a planar slide, showing that proposed methodology yields
...
reliable and concurrent results.
Кључне речи:
laser / scanning / Ljig / geology / lasersko / skeniranje / geotehnika / geologija
Извор:
Proceedings of the EUROCK 2013 – Rock mechanics for resources, Energy and Environment, 23-26. september 2013., Wroclaw, Poland, 2013, 2, 1, 679-683
Издавач:
Taylor & Francis Group, London
Финансирање / пројекти: