Application of digital graphic tools and contactless measuring instruments in 3D scene reconstruction
Authors
Dragović, Magdalena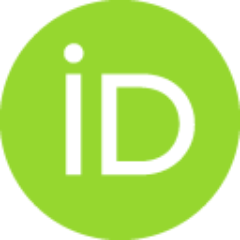 Čučaković, Aleksandar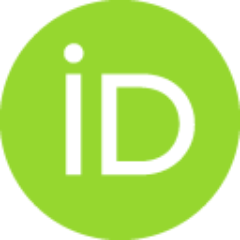 Davidović, Milena
Pandžić, Jelena
Božić, Mirjana
Vasiljević, Darko
Srećković, Milesa
Conference object (Published version)

,
Centralni institut za konzervaciju i Naučno društvo za razvoj i afirmaciju novih tehnologija
Abstract
Innovative technologies often join their methodologies, instruments and techniques in solving various types of sophisticated problems in the area of architectural cultural heritage. Beside precise photogrammetric and laser scanning methods, the other less expensive and less time consuming methods for 3D scene/object reconstruction exist. The choice of tools/instruments and methodologies depends on large scale of factors (time or space limitations, finances, availability of instruments and graphic software, etc.). For particular project's purposes, 3D scene reconstruction, the chimney of an old brick factory in Belgrade with its surrounding buildings, was performed and presented as 3D digital model. The combination of 3D modeling graphic software tools, measurement data recorded by laser based geodetic instrument and image data taken by digital camera were employed for architectural scene reconstruction. Since there was no available technical documentation, first part of the project in
...
cluded measurements of existing objects. The task concerning precise dimensioning and spatial positioning, especially regarding the chimney was set. The scene (chimney and surrounding objects) was recorded by photo camera Canon Powershot A710 IS from the second floor of the Institute of Physics' building, while real geodetic measurements were obtained by geodetic instrument - total station Sokkia SET3130R3 positioned at the same view-point. Based on coordinates of some characteristic points on the chimney and the building, the scene was reconstructed and modeled in real dimensions in graphic software Auto CAD. Classical Descriptive geometry method for single image restitution was employed in addition for the purposes of correct spatial positioning (mutual relationships) of two recorded objects, and comparison of obtained results as well. This reconstruction project has its educational, cultural and documenting aims. Hence employed and gathered various disciplines and knowledge gave an adequate solution of practical engineering multidisciplinary task.
Keywords:
3D scene reconstruction / Contactless measurements / 3D digital graphic model
Source:
Zbornik izabranih radova i izvoda - Prvni naučni skup Multidisciplinarni pristup kulturnoj baštini, materijalima i tehnologijama, 2017, 42-47
Publisher:
Centralni institut za konzervaciju
Naučno društvo za razvoj i afirmaciju novih tehnologija