Pregled i ocena analitičkih modela ušća
Analytical models of confluences: a survey and models' assessment
Authors
Đorđević, Dejana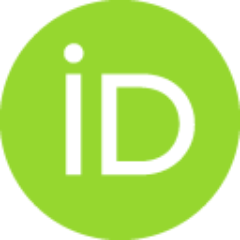 Article (Published version)

Abstract
Na spojevima otvorenih tokova strujnice postaju zakrivljene, jer vertikalno ubrzanje fluidnih delića nije zanemarljivo u odnosu na ubrzanje zemljine teže, pa su to mesta gde ne važe osnovne pretpostavke na kojima se zasnivaju jednačine linijskog tečenja. Stoga se te jednačine ne mogu koristiti za određivanje dubina uzvodno od ušća koje su neophodne za uređenje rečnih ušća ili projektovanje mreža drenažnih kanala. Od sredine 1940-tih do danas za ove potrebe izvedeno je, bilo isključivo teorijskim razmatranjima, bilo kombinacijom teorijskih razmatranja i laboratorijskih ogleda, oko desetak analitičkih izraza različitog nivoa detaljnosti. Svi izrazi su izvedeni za ušća sa jednakim kotama dna svih kanala na mestu njihovog spajanja, a većina njih važi za uslove mirnog tečenja. U ovom radu detaljno se razmatraju tri novija modela izvedena za uslove mirnog tečenja od kojih se dva (modeli Gurama i ost. i Hsua i ost.) zasnivaju na Tejlorovoj pretpostavci o jednakosti uzvodnih dubina i važe za u
...
šća korita jednakih širina, dok treći model (model Šabajeka i ost.) dozvoljava da uzvodne dubine i širine korita budu različite. Ukazuje se na nedostatke pri izvođenju modela zasnovanih na pretpostavci o jednakosti uzvodnih dubina i ocenjuje se uticaj spornih članova kroz poređenje sa rezultatima postojećih merenja. Pokazuje se da su uz odgovarajuće izmene pojedinih modela, relativne greške svih modela nalaze u granicama greške merenja, pri čemu se najmanja greška dobija primenom modela Šabajeka i ost. Utvrđeno je da je greška koja se čini uzimanjem ugla uliva a umesto ugla skretanja toka na ušću δ u uslovima ustaljenog tečenja zanemarljiva. Buduća istraživanja treba da utvrde vezu δ=f (α, q), gde je q odnos protoka pritoke i reke.
Assumptions upon which development of 1D models of free-surface flow rest are not valid at open-channel junctions. Thus, the 1D flow equations cannot be used for calculation of upstream flow depths, or water levels in a dendritic channel network. To facilitate design of river confluences and/or networks of drainage canals, about ten analytical models have been proposed since 1940-ties. Development of these models was either based on the theoretical considerations, or on the combination of the theoretical considerations and laboratory experiments. The models are valid only for the confluences with equal channel-bed elevations (concordant beds confluences), the majority being derived for the subcritical flow. In this paper three models are examined in detail, two of which are based on the assumption of equal upstream flow depths (the models of Gurram et al. and Hsu et al.), whereas the third one allows
...
different upstream flow depths and diffrerent channel widths of the combining channels (the model of Shabayek et al.). The paper in-dicates some inconsistency in derivation of the equal-depths models and assesses the influence of the inconsistent terms through comparison with the existing experimental data. It is found that, in the steady flow conditions, taking into account the junction angle instead of the flow angle at the tributary entrance to the confluence results in negligible difference in the prediction of upstream flow depth. The future research should reveal how the flow angle δ varies with the junction angle α and the discharge ratio of the tributary and main river flows – δ=f (α, q).
Keywords:
ušće / river confluence / linijsko tečenje / 1D flow / analitički model / analytical model
Source:
Vodoprivreda, 2011, 43, 252-254, 117-126
Publisher:
Srpsko društvo za odvodnjavanje i navodnjavanje
Funding / projects: