Investigation of Self-compacting Mortars with Fly Ash and Crushed Brick
Authors
Savić, Aleksandar R.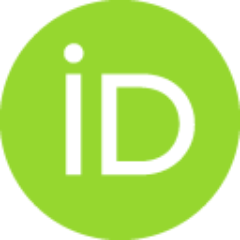 Aškrabić, Marina
Conference object (Published version)

Abstract
The use of industrial by-products and waste materials in cement composites production has been one of the most intriguing topics in construction materials science for several decades. This paper reports an investigation into effects of fly ash (FA) and crushed brick powder (CBP), on the properties of fresh and hardened self-compacting mortars (SCM). These waste materials partially replace limestone powder (LP) which was used as mineral filler. Also, special attention is paid to the combined effects of the mentioned mineral fillers and crushed brick (CB) and recycled concrete aggregate (RCA) on properties of SCM. These waste materials were used as a fine river aggregate replacement (0.09/0.25 mm). The composition of one reference and eight more different mixtures with the mentioned materials were adopted in such a manner to preserve the constant ratio between all the solid components. Following data were deduced: filling and passing ability (slump flow test, V-funnel test), bulk density
...
of fresh and hardened mortar, compressive and flexural strength, ultrasonic pulse velocity, dynamic modulus of elasticity and adhesion (pull-off strength). These values were used for the global comparison of mortar properties and for the comparison of the effects that each of the recycled components produces. The results of the slump flow test ranged from 15 cm to 28 cm. Most of the mixtures after 28 days reached satisfactory compressive strengths (ranged from 26.5 to 48.4 MPa) and flexural strengths (ranged from 6.0 to 8.8 MPa). The results indicate higher final strengths in mixtures with FA used as a mineral filler replacement than in those with CBP. Also, although similar results were obtained in mixtures with CB and RCA used as aggregate replacement, mixtures with RCA showed higher values of the measured physical and mechanical properties. Based on the experimental results, a good correlation between compressive strength and dynamic modulus of elasticity, dependent upon material properties, was obtained.
Keywords:
crushed brick / fly ash / recycled concrete aggregate / self-compacting mortars
Source:
Proceedings of the 6th Annual International Conference on Civil Engineering, 1st Annual International Conference on Structural Engineering and Mechanics, 2016
Publisher:
Engineering & Architecture Research Division of ATINER
Funding / projects: