Properties of Fresh Self-Compacting Concrete with Recycled Concrete Filler
Само за регистроване кориснике

Аутори
Savić, Aleksandar R.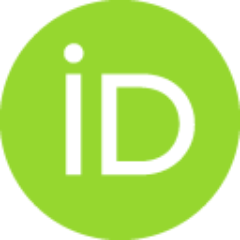 Marinković, Snežana
Jevtić, Dragica Lj.
Zakić, Dimitrije
Aškrabić, Marina
Конференцијски прилог (Објављена верзија)

Апстракт
The investigation of recycling waste concrete as recycled aggregate for production of new concrete gave positive results in many cases. Sources from literature indicate that the finest, powder component of recycled concrete can be successfully used, also. The paper presents the results of the fresh properties of self-compacting concrete (SCC), made with the addition of three different fillers (originated from ground waste/recycled concrete). Besides the reference, made with the limestone filler, three more SCC mixtures were made, containing 50% of ground recycled concrete in relation to the total mass of the mineral filler. The study included investigation of the following properties: density, slump flow, slump flow time (t500), V-funnel flow time (tv), the ratio of the heights in L-box test, sieve segregation resistance and the content of entrained air. Generally, all the SCC mixtures with ground recycled concrete filler showed a very similar behavior in fresh state.
Кључне речи:
self-compacting concrete (SCC) / industrial by-products / mineral filler / physical and mechanical properties
Извор:
Proceedings of the 1st International Conference on CONSTRUCTION MATERIALS FOR SUSTAINABLE FUTURE (CoMS_2017), 2017
Издавач:
University of Zagreb, Faculty of Civil Engineering, Zagreb, Croatia, 2017
Пројекти: