Konkavna kupola nad hendekagonalnom osnovom
Authors
Mišić, Slobodan
Obradović, Marija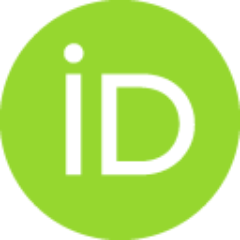 Contributors
Marković, Biserka
Conference object (Published version)

,
Faculty of Architecture and Civil Engineering in Niš; Serbian Society for Geometry and Graphics (SUGIG)
Abstract
Predmet istraživanja je konstruktivno geometrijska geneza novih geometrijskih tela, kupola sa konkavnim poliedarskim površima, koje bi korišćenjem pravilnih n-tougaonika u svojoj mreži, obrazovale zatvorene prostorne celine. Ove poliedarske forme – kupole, za polazne ntougaonike imaju jedanaestougaonik i dvadesetdvougaonik u paralelnim horizontalnim ravnima. Način formiranja ovakve kupole zasniva se na nabiranju mreže koja obrazuje traku, a presavijanjem iste dobija se deltaedarski omotač koji čine nizovi pravilnih poligona – jednakostraničnih trouglova. Za geometrijsko određivanje osnovnih parametara tela korišćeni su preseci pramenova lopti sa centrima u karakterističnim tačkama prostornog sedmostranika ABCDEFG kao osnovne ćelije kupole nad hendekagonalnom osnovom. Objašnjene su geometrijske konstrukcije i projekcioni postupci pomoću kojih je moguće prikazati kupolu nad hendekagonalnom osnovom, kroz pronalaženje međusobnih relacija parametara, dimenzija i elemenata samog tela.
The subject of the research is the constructive geometric genesis of new geometric solids, domes with concave polyhedral surfaces, which, by using regular n-gons in their net, would form closed spatial units. These polyhedral forms - cupolae, for the starting n-gons have a hendecagon (eleven sided polygon) and doicosagon (twenty two sided polygon) in parallel horizontal planes. The way of forming such a cupola is based on the folding the planar triangular net that forms the strip, so that a delta-shaped shell is obtained. It consists of rows of regular polygons - equilateral triangles. To geometrically determine the basic parameters of the solid, the cross sections of spheres with centers at the characteristic points of the spatial heptagon ABCDEFG were used as the basic cells of the cupola with the hendecagonal base. Geometric constructions and projection procedures are explained, by means of which it is possible to obtain the cupola over the hendecagonal base, through finding the mut
...
ual relations of parameters, dimensions and elements of the solid itself.
Keywords:
poliedar / kupola / jedanaestougaonik / lopta / mreža / polyhedron / cupola / hendecagon / sphere / triangular net
Source:
Proccedings | Zbornik radova (24th national and 1st international scientific conference moNGeometrija 2008), 2008, 169-178
Publisher:
Niš: Faculty of Architecture and Civil Engineering in Niš; Serbian Society for Geometry and Graphics (SUGIG)
Funding / projects:
Note:
http://mongeometrija.com/zbornici/2008/284-slobodan-mii-marija-obradovi-konkavna-kupola-nad-hendekagonalnom-osnovom