Conic Section of a Type of Egg Curve Based Conoid
Authors
Obradović, Marija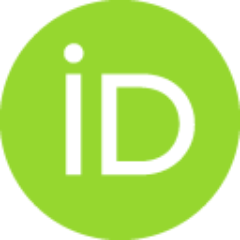 Malešević, Branko
Petrović, Maja
Contributors
Nestorović, Miodrag
Conference object (Published version)

,
Faculty of Architecture in Belgrade; Serbian Society for Geometry and Graphics (SUGIG)
Abstract
A cubic egg curve obtained by Hügelschäffer's construction, can be spatially interpreted as a plane section of a type of a conoid set through a specially chosen 4-th order intersecting curve of two quadrics: right cylinder and cone. That implies that the apex of a cone must lay on the axis of a cylinder in order to obtain one sheet surface. This type of conoid will be of 4-th order, and will exclude plane sections by conics. We consider a special case of forming an akin conoid that would include also conic sections. If the apex of the cone is set off the cylinder axis, there would appear a double conoid, as a surface set through the intersection curve of the quadrics. Its plane section will be a double egg curve obtained by generalized Hügelschäffer's construction. In case that cylinder and cone would intersect by a degenerated 4-th degree space curve on two conics (circle and ellipse), there would emerge double egg curve, as a plane section of the double conoid. The curve degene
...
rates onto ellipse and a quartic curve - Granville's egg. We also gave a mathematical condition of degeneration of the base double egg curve.
Keywords:
conoid / Hügelschäffer's construction / ellipse / egg curve
Source:
PROCEEDINGS | BILTEN of 25th National and 2nd International Scientific Conference moNGeometrija 2010, 2010, 447-466
Publisher:
Belgrade: Faculty of Architecture in Belgrade; Serbian Society for Geometry and Graphics (SUGIG)
Funding / projects:
Note:
http://mongeometrija.com/media/mongeometrija/2010/moNGeometrija%202010%20-%20PAGINACIJA.pdf