Statistical approach in land-use suitability analysis of the Belgrade City suburbs
Authors
Petrović, Rastko
Marjanović, Miloš
Đurić, Uroš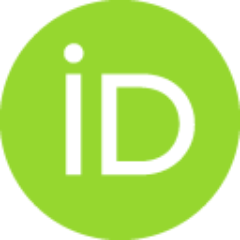 Šušić, Vladimir
Abolmasov, Biljana
Zečević, Snežana
Contributors
Vujošević, Miodrag
Miljić, Saša
Conference object (Published version)

,
Institute of Architecture and Urban & Spatial Planning of Serbia (IAUS)
Abstract
The need for smart sustainable urban solutions has never been greater than it is today. Master plan (MP) represents rather significant document for a city development and the City of Belgrade has a tradition and long history of development under MP framework (Djuric et al 2013). Current MP (Fig. 1), made by the Urban Planning Institute of Belgrade, has been adopted in 2003 and refers to the development period by the year of 2021 (http://www.urbel.com/default.aspx?ID=uzb_BG_planovi&LN=ENG). On the other hand the City of Belgrade is facing a rapid urban sprawl so suburbanization problem is particularly pronounced. Since MP is following the current needs of the city, active subjects of economic development as well as urban municipalities, there is strong initiative to expand its current extents for the suburb areas. Among other significant points of the MP, determination of the Land-Use Suitability (LUS) is considered to be one of the foremost planning references. LUS analysis
...
is a tool used to define future land uses or their potential. Suitability techniques enable environmental managers, planners and engineers to analyze the interactions among various factors. Decision makers and developers can use the outputs to set policies and make decisions regarding the use of land. Contemporary environmental managers and planners are aware of the technological advancements in land-use allocation and suitability modelling. New methods of spatial analysis are now commonly used in the development of land-use plans, environmental impact reviews, and site selection studies for many different land uses and public and private facilities (Collins, 2001). The earliest applications of suitability analysis conducted by engineering geologists and civil engineers for Belgrade MP area, in form of hand-drawn sieve mapping overlays was done by Šutić et al. (1972). Later, numerous researchers performed similar suitability analysis for different purposes (urban planning, defining best/optimal road routes etc). First work involving suitability analysis in GIS environment has been done in 2009/2010 (Marjanović, 2009; Djurić, 2010), but none for Belgrade area. This paper introduces a new approach and represents in fact, a pioneering work performed for the City of Belgrade. It represents how available thematic data, processed in GIS environment, can be and was used for LUS assessment. One of the statistical methods involving the Conditional Probability (CP) approach with the Weight of Evidence technique, has been used. Conventional methods on the other hand, are still needed to validate the outcomes and to calibrate these GIS-based methods, which are still to be developed and perfected. There was a strong motif supporting this research, since in-charged City's government services have shown interest in extending the Master Plan (MP) to the Belgrade suburb areas.
Keywords:
Land-Use suitability / GIS / City of Belgrade / Suburbanization / Conditional Probability
Source:
International Scientific Conference Regional Development, Spatial Planning and Strategic Governance - RESPAG 2013 - Conference proceedings, 2013, 517-529
Publisher:
Institute of Architecture and Urban & Spatial Planning of Serbia (IAUS)
Funding / projects: