Seismic performance of multiple-component systems in special risk industrial facilities
Authors
Butenweg, Christoph
Contributors
Marinković, Marko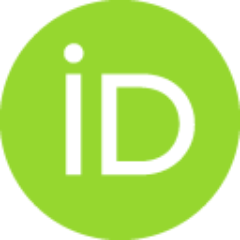 Pavese, Alberto
Lanese, Igor
Rizzo Parisi, E.
Hoffmeister, Benno
Pikawa, Marius
Vulcu, Christian
Bursi, Oreste
Nardin, Chiara
Paolacci, Fabrizio
Quinci, Gianluca
Fragiadakis, Michalis
Weber, Felix
Huber, Peter
Renault, Philippe
Gundel, Max
Dyke, Shirley
Ciucci, M.
Marino, A.
Conference object (Published version)

Abstract
Past earthquakes demonstrated the high vulnerability of industrial facilities equipped with complex process technologies leading to serious damage of the process equipment and multiple and simultaneous release of hazardous substances in industrial facilities. Nevertheless, the design of industrial plants is inadequately described in recent codes and guidelines, as they do not consider the dynamic interaction between the structure and the installations and thus the effect of seismic response of the installations on the response of the structure and vice versa. The current code-based approach for the seismic design of industrial facilities is considered not enough for ensure proper safety conditions against exceptional event entailing loss of content and related consequences. Accordingly, SPIF project (Seismic Performance of Multi- Component Systems in Special Risk Industrial Facilities) was proposed within the framework of the European H2020 - SERA funding scheme (Seismology and Earthqu
...
ake Engineering Research Infrastructure Alliance for Europe). The objective of the SPIF project is the investigation of the seismic behavior of a representative industrial structure equipped with complex process technology by means of shaking table tests. The test structure is a three-story moment resisting steel frame with vertical and horizontal vessels and cabinets, arranged on the three levels and connected by pipes. The dynamic behavior of the test structure and installations is investigated with and without base isolation. Furthermore, both firmly anchored and isolated components are taken into account to compare their dynamic behavior and interactions with each other. Artificial and synthetic ground motions are applied to study the seismic response at different PGA levels. After each test, dynamic identification measurements are carried out to characterize the system condition. The contribution presents the numerical simulations to calibrate the tests on the prototype, the experimental setup of the investigated structure and installations, selected measurement data and finally describes preliminary experimental results.
Keywords:
industrial facilities / piping / installations / seismic loading / earthquakes / shaking-table
Source:
17th World Conference on Earthquake Engineering, 2020