Numerička simulacija hidrauličkih posledica havarija brana na pepelištima
Numerical simulation of hydraulic consequences of dam failures on coal ash disposal sites
Authors
Jovanović, Miodrag
Kapor, Radomir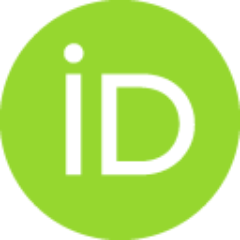 Komatina, Dejan
Đorđević, Dejana
Stefanović, Nenad
Jančić, Vojkan
Conference object (Published version)

,
Jovanović Miodrag, Kapor Radomir, Komatina Dejan, Đorđević Dejana, Stefanović Nenad, Jančić Vojkan
Abstract
Cilj numerićke simulacije hidrauličkih posledica havarija brana na pepelištima je da se definiše područje ugroženo plavljenjem, sagledaju mogućnosti blagovremenog upozorenja stanovništva na tom području i preduzmu odgovarajuće mere zaštite. U ovom radu se govori o specifičnostima poplavnih talasa koji nastaju kao posledica delimičnog rušenja brana-nasipa na pepelištima, kao i problemima matematičkog modeliranja te pojave. Kao ilustracija koristi se prolom nasute brane na pepelištu TE Kostolac 13.06.2002. godine. Na osnovu snimljenih geometrijskih elemenata breše formirane u trupu brane, utvrđene zapremine otekle vode i materijala, kao i tragova plavljenja, izvršena je kalibracija numeričkog modela. Ovaj model je zatim korišćen za prognozu hidrauličkih posledica eventualne slične havarije u budućim uslovima eksploatacije pepelišta, pri najvećoj projektovanoj visini brane.
The objectives of numerical simulation of hydraulic consequences of dam failure on coal ash disposal sites are to define the scope of flooding, consider possibility of early warning, and undertake the appropriate protective measures. This paper discusses the specific characteristics of flood waves induced by partial dam failure on ash disposal sites, as well as the problems of numerical modelling of this phenomenon. The results of a case study, used for model calibration, are presented.
Keywords:
brane na pepelištima / dams at coal ash disposal sites / rušenje brana / dam failure / poplavni talasi / flood waves / linijski i ravanski modeli neustaljenog tečenja / 1D and 2D unsteady flow models
Source:
Zbornik radova drugog kongresa jugoslovenskog društva za visoke brane, 2003, 1, 293-300
Publisher:
Jugoslovensko društvo za visoke brane (JDVB)
Projects:
Софтвер за анализу сложених струјања, транспортних процеса и деформа-ционих појава у речном кориту, пројекат технолошког развоја СГР.4.08.0113.А, МНТиР Републике Србије, област: саобраћај и грађевинарство
Праћење режима рада ђердапске акумулације, пројекат технолошког развоја МНТиР Републике Србије, област: саобраћај и гређевинарство