Neki primeri numeričke simulacije ravanskih tokova
Authors
Jovanović, Miodrag
Đorđević, Dejana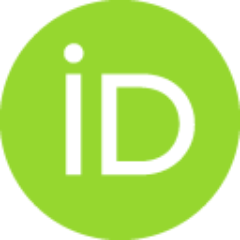 Article (Published version)

,
Miodrag Jovanović, Dejana Đorđević
Abstract
U ovom radu se govori o mogućnostima primene ravanskih računskih modela u hidrotehničkoj praksi. Prikazan je jedan od takvih modela, baziran na jednačinama koje su dobijene osrednjavanjem po dubini toka, a koje se regavaju pomoću eksplicitne MacCormack-ove sheme konačnih razlika. Ova shema razdvojenih operatora je zadnjih godina u svetu veoma aktuelna, jer omogućava istovremeno obuhvatanje različitih režima tečenja i dobru reprodukciju talasa sa strmim čelom. Mogućnost korišćenja ovog modela u praksi je ilustrovana sa nekoliko primera koji obuhvataju probleme rušenja brane, tečenja kroz suženje i tečenja u blizini napera.
The possibilities of application of depth-averaged two dimensional numerical models in hydraulic engineering are discussed in this paper. One of such models, based on the explicit time-splitting MacCormack finite-difference scheme, has been briefly described. In the last few years, this particular scheme has become very popular in open-channel hydraulics due to its good shock capturing capabilities and the fact that different flow regimes, which might simultaneously occur in different parts of the channel can be treated in the same time. Several practical examples are used for illustration, including dam-break flow, flow through constriction and flow in the vicinity of groynes.
Keywords:
neustaljeno tečenje / unsteady flow / ravansko tečenje / two-dimensional flow / numerički modeli / numerical models / prolom brane / dam-break flows / suženja / constrictions / naperi / groynes
Source:
Vodoprivreda, 1993, 25, 141-146, 73-78
Publisher:
Srpsko društvo za odvodnjavanje i navodnjavanje
Funding / projects:
Развој метода планирања и управљања у водопривреди, Министарство за науку и технологије републике Србије (09М01)