Report on application of sectorization method for creation of District Meter Areas (DMAs) within the water distribution network of the city of Amsterdam
Authors
Vasilić, Željko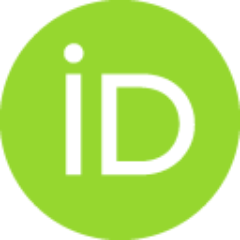 Ivetić, Damjan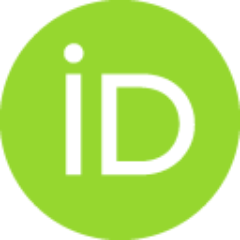 Report (Published version)

Abstract
The subject of this report is presentation of abilities of sectorization algorithm to identify and create District Meter Areas (DMAs) within the water distribution network of the city of Amsterdam. District Meter Area (DMA) is a distinct hydraulic area of the WDN, separated from the rest of the supply system by isolation valves and one or more metered inlets and outlets (Burrows et al., 2000). Sectorization of Water Distribution Network (WDN) into District Meter Areas (DMAs) is a proven measure for proactive leakage and pressure control. It is considered as the most cost-effective strategy for the control of real water losses. Setting up DMAs can be potentially useful even for water utilities that operate WDNs that do not suffer from high volumes of non-revenue water, such as Amsterdam city WDN operated by Waternet. For example, improved control of the contamination spreading can be considered as an additional significant benefit. Sectorization of WDN must be designed carefully, as r
...
equired network interventions can endanger network's reliability in terms of water supply and pressure distribution. Complexity of the real life WDN results in many different alternatives in which network sectorization can be done. Sectorization of WDN into an optimal system of DMAs is a hard task to achieve, especially for the existing and continuously operating WDNs. Every WDN is unique in its topology, characteristics and key sectorization objectives, so there is no common procedure for sectorization of WDN into DMAs, but rather a series of guidelines provided by the different water and other authorities (Butler, 2000; Farley, 2001; Morrison et al., 2007; WAA & WRC, 1985). Sectorization solutions are usually obtained by the "trial and error" technique conducted by a local expert, familiar with all the WDN specifics. Practical application of such approach is illustrated in Grayman et al. (2009) where two large case study networks are redesigned to implement typical DMA design and to allow additional control and isolation of the system in order to improve water security. Beside general criteria given by the aforementioned guidelines (e.g. DMA size, network length), sectorization process should be driven by the case-specific criteria such as required number of feeds, fire flow regulations etc. A more formal approach to sectorization problem, that will enable investigation of alternative sectorization solutions for large WDNs, adopting local design criteria is presented within this research program. Sectorization method employed in this analysis is named DeNSE (Distribution Network Sectorization). It is developed at the University of Belgrade, Faculty of Civil Engineering (Vasilic, 2018). DeNSE sectorization method is based on newly developed uniformity index metrics (Vasilic et al., 2020) which drives the sectorization process and identifies clusters in the network. Originally, DeNSE method relies on common engineering heuristics for placement of flow meters and valves to create DMAs. Although being able to produce a good set of feasible sectorization solutions, using only engineering heuristics limits the search space of potential solutions. In this research DeNSE methodology has been further improved to include an optimization procedure to ensure finding (sub)optimal sectorization solution within the broader specter of feasible sectorization solutions. Least investment for field implementation and maintaining the same level of WDN's operational efficiency are adopted as sectorization's main design criteria. Additional local design criteria, specific for the Amsterdam water distribution network, have been included also. These upgrades made to the original DeNSE method proved to be significant, which is confirmed by testing it on two real-life case studies which are part of Amsterdam WDN. Reported results prove that developed method can be used as a decision support methodology valuable to practicing engineers commencing implementation of sectorization strategy in WDN.
Keywords:
WDN / DMA / Sectorization
Source:
The University of Sheffield. Report., 2020
Publisher:
The University of Sheffield.
Funding / projects: