Data archiving and meta-data – saving the data for the future use
Само за регистроване кориснике

Аутори
Prodanović, Dušan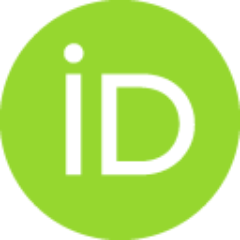 Branisavljević, Nemanja
Остала ауторства
Bertrand-Krajewski, Jean-Luc
Clemens-Meyer, Francois H. L. R.
Lepot, Mathieu
Поглавље у монографији (Објављена верзија)

,
IWA Publishing
Апстракт
This chapter covers the main aspects of data archiving, as the last phase of data handling in the process of Urban Drainage Metrology. Data archiving is the process of preparing and storing the data for future use, usually not by the ones who acquired the data. Data archive (also known as data repository) can be defined as storage of selected subset of raw, processed, validated and resampled data, with descriptions and other metadata, linked to simulation results, if there are any. Data archive should be equipped with tools for search and data extraction and also procedures for data management, in order to maintain the database for long period of time. It is recommended, mostly for security reasons, to separate the archive database from working database. This chapter will provide the reader with relevant information about the most important issues related to data archive design, archiving process and data characteristics regarding archiving. Also, the importance of good and comprehensi
...
ve metadata is underlined throughout the chapter. The management of data archive is evaluated with special focus on predicting future resources needed to keep the archive updated, secure, available, and complied to legal aspects. At the end, the set of recommendations for creating and maintaining data archive in the scope of urban drainage are given.
Кључне речи:
archive / metadata / database / backup / data reuse / data security
Извор:
Metrology in Urban Drainage and Stormwater Management: Plug & Pray, 2021, 391-413
Напомена:
Editors: J.-L. Bertrand-Krajewski and F.H.L.R. Clemens-Meyer and M. Lepot; Data files and programs at: data files at https://doi.org/10.2166/9781789060102 ; Book available at: https://iwaponline.com/ebooks/book/835/Metrology-in-Urban-Drainage-and-Stormwater