Optimizacija postupka ispiranja vodovodne mreže
Optimization of the water distribution network flushing
Authors
Ivetić, Damjan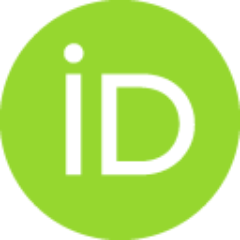 Vasilić, Željko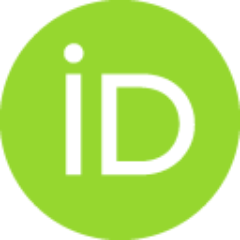 Conference object (Published version)

Abstract
Ispiranje vodovodne mreže se sprovodi nakon što se za određeni deo mreže, ili zone za ispiranje, ustanovi da je voda izložena visokom riziku od zamućenja (promene boje). Uobičajeno se planiranje ispiranja sprovodi ručno i u većini slučajeva predstavlja dugotrajan postupak. Za definisanje plana ispiranja određene zone mreže, neophodno je napraviti skup uzastopnih poteznih ispiranja kojim se ceo deo mreže ispira. U svakom poteznom ispiranju se ispira deo sekundarne (i tercijarne) mreže. Za svako potezno ispiranje potrebno je uz pomoć niza manipulacija zatvaračima na mreži, usmeriti tok vode od fronta čiste vode ka ispustnom hidrantu. Frontovi čiste vode predstavljaju granice dela mreže koji je okarakterisan kao "čist". Mogu se definisati kroz merenje mutnoće na licu mesta, ili nakon ispiranja konkretnog čvora (odnosno dela mreže u kom se nalazi čvor). Tokom ispiranja cevi, tok vode koji se koristi za ispiranje, mora da ispuni određen skup hidrauličkih kriterijuma, kako bi se promena mutn
...
oće vode, ili zagađenje, adekvatno otklonilo. Sa stanovišta nadležnog komunalnog preduzeća, plan ispiranja mreže treba da bude ekonomičan u pogledu minimalnog utroška vremena i resursa (npr pijaće vode) za njegovu implementaciju. U ovom radu, mogućnost automatizacije i optimizacije planiranja ispiranja, uz pomoć novo razvijenog FPA (eng. Flashing Planning Algorithm) algoritma je testirana i analizirana. FPA algoritam je napravljen kako bi na adekvatan način odgovorio na gore navedene zahteve.
Flushing of the drinking water distribution systems is conducted after a certain part of the water distribution network, or the flushing zone, is identified to be a subject to a high risk of discoloration. Typically, flushing planning is performed manually and is usually time-consuming. To derive a flushing plan for a flushing zone, a set of sequential flushing operations needs to be defined. In each flushing operation the parts of the secondary and tertiary network, meeting multiple criterion, will be flushed. For each flushing operation a set of valves manipulations is needed to converge the water flow, from a clearwater front, through the pipes that are set to be flushed, and out of the system via output hydrant. Clearwater fronts are network nodes on the boundary of the network which is deemed as "clean". They can be defined through in-situ turbidity measurements, or after the actual flushing of the node (part of the network containing the node). To perform the pipe flushing, the w
...
ater flow used to flush a pipe, needs to meet a set of hydraulic criteria, in order to allow for the discoloration to be appropriately addressed and removed. From the water utility perspective, the flushing plan should be economical in terms of the minimal expenditure of the time and resources (e.g. drinking water) for the implementation. Here, a possibility for the automatization of the flushing planning with the newly developed FPA (Flushing Planning Algorithm) algorithm, was tested and analyzed. The FPA algorithm was designed to address the flushing planning by taking into the account all the above-mentioned criteria.
Keywords:
Vodovodni sistemi, Ispiranje vodovodne mreže, Optimizacija, Kvalitet vode / Water distribution systems, Water distribution network flushing, Optimization, Water quality
Source:
19. Savetovanje SDHI i SDH, Niš, Srbija, 2021, 2021
Publisher:
19. Savetovanje SDHI i SDH, Niš, Srbija, 2021
Funding / projects:
Wat-Qual - Water Quality in Drinking Water Distribution Systems. (EU-778136)