Metodologija analize rizika pri upravljanju infrastrukturnim sredstvima vodovodnih sistema
Risk analysis methodology in watersupply sistems infrastucture asset management
Authors
Šotić, Aleksandar V.
Contributors
Ivetić, Marko
Ivetić, Marko
Plavšić, Jasna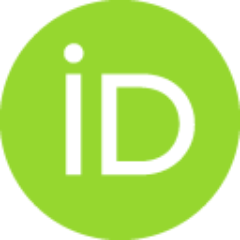 Savić, Dragan
Doctoral thesis

Abstract
Cilj naučnog istraživanja je utvrđivanje metodologije analize rizika pri upravlјanjuinfrastrukturnim sredstvima vodovodnih sistema, kao doprinos naučnom rešavanjuunapređenja donošenja odluka pri upravlјanju složenim komunalnim sistemima. Osnovnahipoteza je da funkcionisanje i upravlјanje vodovodnim sistemom mora da bude plansko,da uklјuči sve zainteresovane strane, da vodi računa o životnom veku sredstava, da sezasniva na poznavanju funkcija, performansi i stanja sredstava, kako postojećih tako icilјnih. Dodatne hipoteze postavljene su kao iskazi koji su proveravani istraživanjem: (h1)Rizik koji se razmatra mora biti sveobuhvatan i ukupan; (h2) Upravljanje sredstvimamože da se vrši na odgovarajući način jedino putem upravljanja sistemom kao celinom; i(h3) Metodologija analize rizika treba da bude saglasna prirodi sistema koji se razmatra.Naučne metode koje su primenjene tokom rada na disertaciji su: empirijska istraživanjana izabranom vodovodnom sistemu, modeliranje i analiza rizika, i
...
primena teorije sistemai teorije kontrole.Razmatranje rizika je centralno pitanje procesa odlučivanja. Rizik je delikatan zadefinisanje i kao društveni konstrukt predmet je psiholoških pristrasnosti. Tradicionalno,rizik se sagledava putem verovatnoća i posledica dešavanja neželjenih događaja. Na ovajnačin, analiza rizika ne obuhvata manjkavosti u planiranju, projektovanju ifunkcionisanju, niti opisuje indirektne, nelinearne i povratne veze koje karakterišu mnogeneželjene događaje u složenim sistemima. Planovi za bezbednost vode i HACCP, kaotipične metode analize rizika u sektoru voda, prevashodno se tiču zdravstvenih aspekata,ali sve je veći zahtev za širenje domena van zdravstvenih ili strogo tehničkih aspekata,zbog obuhvatanja i organizacionih i ljudskih faktora radi efektivnog upravljanja rizikom.Aktuelno definisanje upravljanja infrastrukturnim sredstvima više je usmereno na samuorganizaciju nego na tehnički sistem, u smislu promene filozofije razmišljanja i rada (i)od funkcijskog (ii) preko usmerenog na sredstva (iii) do usmerenog na organizaciju.Ciljevi (organizacije) uvode integraciju pojedinih sredstava u sistem. Cilj je svojstvoorganizacije, odnosno sistema, a ne sredstava. Tek vodovodni sistem u celini je okvir za upravljanje pojedinim sredstvima. Rešavanje problematike snabdevanja vodom jesuočavanje sa složenim problemima, a jedan način obuhvatanja složenosti je apstrakcijahijerarhije kroz različite formate predstave sistema i znanja. Brojne interesne strane, čestepromene unutrašnjih odnosa i uslova okruženja, zahtevaju adaptivnost sistema prifunkcionisanju, a kao takvi, sistemi imaju veću izdržljivost. U skladu sa principimainženjeringa izdržljivosti, otkaz je rezultat (neodgovarajućih) adaptacija potrebnih da bise nosilo sa trenutim uslovima, a ne kvara. Kod sistema za snabdevanje vodom za pićetehnički delovi sistema čvrsto su integrisani sa lјudskim aktivnostima, pa se mogusmatrati socio-tehničkim sistemima, hijerarhijskim po strukturi...
The objective of the research is to determine the methodology of the risk analysis (RA)in the infrastructure asset management (IAM) of water supply systems (WSS), as acontribution to scientifically solve the improvement of decision-making (DM) in themanagement of complex utility systems. The basic hypothesis is that the operation andmanagement of a WSS has to be planned, to involve all stakeholders, to take into accountthe assets lifecycle, to be based on the knowledge of functions, performance, andcondition of assets, both actual and target. Additional hypotheses are formulated asstatements that have been tested by research: (h1) The risk under consideration has to becomprehensive and total; (h2) AM can be done properly only by managing the system asa whole; and (h3) RA methodology should be in accordance with the nature of therespected system. Scientific methods applied during the research are: empirical researchon a selected WSS, modeling and RA, and the application of systems and c
...
ontrol theory.Consideration of risk is the central issue in the DM process. Risk is delicate to define, andas a social construct, is a subject to psychological biases. Traditionally, risk is perceivedby the likelihood and consequences of occurrence of unwanted events. In this way, theRA does not include deficiencies in the planning, design and operation, nor does itdescribe indirect, non-linear links, and feedbacks that characterize many unwanted eventsin complex systems. Water Safety Plans and HACCP, as typical methods of RA in thewater sector, are primarily concerned with health aspects, but there is an increasingrequest for the expansion of the domain outside the of health or strictly technical aspects,due to the inclusion of organizational and human factors for effective risk management.Current definitions of IAM are more focused on the organization itself rather than on thetechnical system, in terms of changes in the philosophy of thinking and operation (i) fromfunctional (ii) through directed to assets (iii) to directed to organization. The objectives(of organization) introduce the integration of individual assets in the system. Theobjective is the property of organization, that is, the system, not assets. Only the WSS asa whole is a framework for the management of individual assets. Solving the problem of water supply is facing complex issues, and one way to comprise the complexity is theabstraction of hierarchy through various formats of the notion of the system andknowledge. Numerous stakeholders, frequent changes in internal relations andenvironmental conditions, require the adaptiveness of the system in functioning, and assuch, systems have greater resilience. In accordance with the principles of resilienceengineering, failure is the result of (inappropriate) adaptations necessary to overcome thecurrent conditions, not of malfunction. In the WSS, technical parts of the system aretightly integrated with human activities, so they can be considered as socio-technicalsystems, hierarchical in structure...
Keywords:
analiza rizika / risk analysis / vodovodni sistem / upravljanje infrastrukturnim sredstvima / donošenje odluka. / water supply system / infrastructure asset management / decision making
Source:
Универзитет у Београду, 23-09-2016
Publisher:
Универзитет у Београду, Грађевински факултет