Detection and localization of damage of civil structures based on ambient vibraton measurements
Detekcija i lokalizacija oštećenja građevinskih konstrukcija na osnovu registrovanih ambijentalnih vibracija
Authors
Alalikhan, Ahmed A.
Contributors
Mišković, Zoran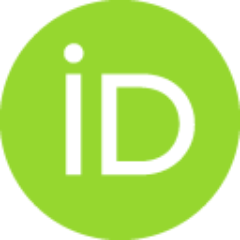 Stegić, Milenko
Salatić, Ratko
Praščević, Nataša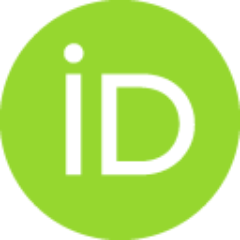 Doctoral thesis

Abstract
Generally, damage detection of different types of steel structures is the main aspect that has been studied in the present work. Damage could be detected by different ways which depend on different procedures existed in literature. In the present work, the adopted concept of damage detection depends on the procedure of comparison between the updated modal parameters (natural frequencies and mode shapes) of the FE model with their corresponding experimental values. Hence, estimating of structural modal parameters experimentally and numerically are another aspects that are adopted in the present work. Based on ambient vibration measurements (AVM) that implemented upon different types of steel structures, experimental modal parameters are extracted using ARTeMIS software according to the frequency domain decomposition (FDD) technique. On the other hand, modal analysis by ANSYS software is implemented to compute the numerical values of modal parameters which required during the procedure o
...
f damage detection. The process of damage detection is executed with the aid of proposed Tabu Search (TS) optimization procedure to detect the location and severity of damage. This technique is relatively new and was not used before in the field of civil structure damage detection which satisfies the state of the art in the present work. The proposed procedures of TS optimization are written and performed in MATLAB environment. MATLAB has the ability of simultaneously handling the experimentally extracted modal parameters with their corresponding numerical values which are continuously updated by ANSYS software. The comparison between the estimated experimental and numerical modal parameters is executed according to values obtained by a certain proposed form called "objective function" which produces the value of error that used in the comparison. Minimum value of error reflects the optimum value that indicates the closest result to the target (actual) value.For the sake of damage detection, another important aspect had been adopted in the present work which is the calibration process by updating of FE model. Due to several reasons,mismatch between modal parameters of the experimental and numerical model is usually exist leading to erroneous results in the procedure of damage detection. Hence, calibration process is aimed to produce numerical (updated) values of structural modal parameters as close as possible to their corresponding experimental values. In this way, the convergence between the compared modal parameters is achieved which allows the procedure of damage detection to be implemented with more accurate results...
Općenito, u radu je razmatrana detekcija oštećenja različitih tipova čeličnih konstrukcija. Oštećenje se moţe otkriti na različite načine, koji zavise od različitih postupaka navedenih u literaturi. Detekcija oštećenja zavisi od postupka poredjenja između aţuriranih modalnih parametara (prirodnih frekvencija i oblika) modela KE s odgovarajućim eksperimentalnim vrednostima. Procenjuju se modalni strukturni parametari, eksperimentalno i numerički. Na osnovu merenja ambijentalnih vibracija (MAV), na različitim vrstama čeličnih konstrukcija, eksperimentalni modalni parametri se određuju pomoću ARTeMIS softvera u skladu s tehnikom frekvencijskog razlaganja (FR). S druge strane, primenom ANSYS softvera, izračunavaju se numeričke vrednosti modalnih parametara potrebnih u postupku otkrivanja oštećenja. Detekcija oštećenja vrši se uz pomoć predloţene Tabu (TS) optimizacije za otkrivanje lokacije i ozbiljnost oštećenja. Tehnika TS optimizacije je relativno nova i nije ranije korišćena u detekci
...
ji oštećenja gradjevinskih konstrukcija. Predloţene procedure TS optimizacije su napisane i izvedene u MATLAB okruţenju. MATLAB ima sposobnost za istovremeno razmatranje eksperimentalno dobijenih parametara modela, i odgovarajućih numeričkih vrednosti koje se kontunualno aţuriraju uz pomoć ANSYS softvera. Poređenje između procenjenih eksperimentalnih i numeričkih parametara modela se vrši u skladu s vrednostima dobijenih predloţenom "objektivnom funkcijom" (treba "funkcija kriterijuma" ili "funkcija cilja") koja određuju vrednost greške. Minimalna vrednost greške odraţava optimalnu vrednost koja ukazuje na najbliţi rezultat ciljne (stvarne) vrednosti.U cilju detekcije oštećenja usvojen je još jedan vaţan korak, tj. kalibracija s aţuriranjem FE modela. Iz više razloga, neslaganje između modalnih parametara eksperimentalnog i numeričkog modela je obično dovodi do pogrešnih rezultata u postupku otkrivanja oštećenja. Stoga, proces kalibracije ima za cilj da proizvede (aţurira) numeričke vrednosti strukturnih parametara modela, što je moguće bliţe, odgovarajućimeksperimentalnim vrednostima. Na ovaj način je ostvarena konvergencija između odnosa modalnih parametara, što omogućava postupak detekcije oštećenja...
Keywords:
damage detection / otkrivanje oštećenja / merenje ambijentalnih vibracija / modalni parametri / TS optimizacija / čelične konstrukcije / ambient vibration measurements / modal parameters / Tabu Search / steel structures
Source:
Универзитет у Београду, 27-09-2016
Publisher:
Универзитет у Београду, Грађевински факултет
Funding / projects: