Damage detection and localization for civil structural health monitoring
Detekcija i lokalizacija oštećenja pri monitoringu stanja građevinskih konstrukcija
Authors
Al-Wazni, Saad J. A.
Contributors
Mišković, Zoran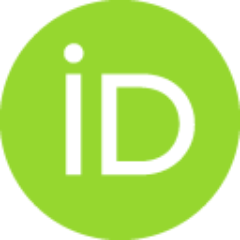 Mišković, Zoran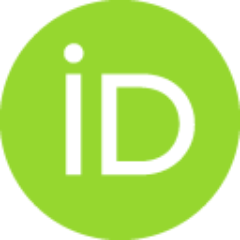 Stegić, Milenko
Salatić, Ratko
Praščević, Nataša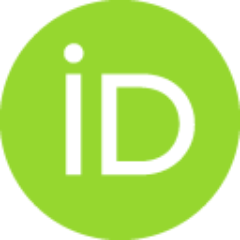 Doctoral thesis

Abstract
The presented thesis studied proposed a novel procedures that was implemented todevelop a Structural Health Monitoring (SHM) technique as non-destructive tests that canbe applied to detect damage, localization and quantification of civil structures. Thistechnique based on investigations of dynamic characteristics of the structures to detect thedamages through their operational conditions of service life. The proposed procedure wasbuilt using Artificial Intelligence Technique (AIT) under concept of the methods of damagedetection based on updating FE model using heuristic optimization methods. The proposedSHM procedure Using Simulated Annealing heuristic optimization methos was shortenedto "SHMUSA-procedure". The SHMUSA-procedure was verified on four types of steelstructural models; simply supported overhang beam; grid bridge, Verendeel bridge andMulti-storey building model to prove reliability, efficiency and robustness under variousdynamic behaviours. The SHMUSA-procedure was adopted t
...
he changes in dynamiccharacteristics, natural frequency and normalized mode shape vector, which are extractedfrom experimental modal analysis and estimated from numerical modal analysis of thedamage scenario for structural models. and their characteristics, location and severity,.The experimental testing is implemented using simulation of ambient vibrationmeasurements by exciting the structural models by shaker device using generated vibrationsignal. The dynamic response, output only, of the structural models are recorded using 8-accelerometers and 8-channel acquisition device. Experimentally, the modal properties ofthe structural models are extracted by ARTeMIS extractor software using FrequencyDomain Decomposition (FDD) technique by peak picking method. The numericalsimulation of structural models are modeled in Finite Element Model (FEM) using ANSYSpackage software by ANSYS Parametric Design Language (APDL). Numerically, themodal properties of structural models are estimated by ANSYS software using blockLanczos method of dynamic modal analysis for isotropic elastic linear structural modelstype. The Finite Element Analysis (FEA) is performed using three element types in the FEmodels, Beam4, Shell63 and Mass21, to analyze the four structural models...
Prikazani teza studije je predložio nove procedure koje se sprovode da razvije StrukturnoZdravlje monitoring (SHM) tehniku kao bez razaranja testova koje se mogu primeniti zadetekciju oštećenja, lokalizaciju i kvantitativno državnih struktura. Ova tehnika zasniva naistraživanjima dinamičkih karakteristika objekata da otkriju štetu kroz njihove operativnestanja radnog veka. Predloženi SHM Postupak se utvrdi na četiri vrste čeličnih strukturnihmodela; jednostavno podržali ispust zraka; rešetka most, Verendeel most i modelvišespratnica. Predloženi SHM postupak je usvojila izmene u dinamičkih karakteristika,prirodnog učestalosti i načina oblika, strukturnih modela, koji su izvađeni izeksperimentalne modalne analize i procenjene od numeričke analize modalni.Eksperimentalno ispitivanje se sprovodi pomoću simulaciju ambijentalnih vibracijamerenja od najuzbudljivijih strukturne modele šejker uređaja sa generiše vibracijesignalom. Dinamički odgovor, samo izlaz, strukturnih modela su snimljeni
...
korišćenjem 8-ubrzanja i 8-channle uređaj sticanje. Eksperimentalni modal osobine strukturnih modela suizdvojite pomoću Artemis odsisnog softvera pika metodom branje frekventnom domenurazlaganja (FDD) tehnikom. Numerička simulacija strukturnih modela su modelirakonačnih elemenata Model (MKE) koristeći ANSIS paket Softvare bi ANSIS ParametricDesign Jezik (APDL). Numeričke modal svojstva strukturnih modela se procenjuju pomoćuANSIS softver za blok algoritam metodom dinamičke analize modalne za izotropnojelastične linearno tipa strukturni modeli. U analizi FE, dva tipa elementa se primenjuju naFEM da se analiziraju strukturne modele, Beam4 i Mass21 tip elementa.Predloženi SHM Postupak se vrši pomoću vještačka inteligencija tehnika (AIT), koji seprimenjuje u ovoj studiji pomoću funkcije na tzv metodu heuristike optimizaciju zaotkrivanje oštećenja i njihove karakteristike, lokacije i ozbiljnost, u strukturnim modelima.Predloženi SHM postupak usvaja heurističkog optimizaciju simuliranog kaljenja (SA)metoda u AIT. Predloženi SHM procedura se kreira pomoću višu stručnu računara jezikMATLAB softvera životne sredine za te svrhe. U ovoj studiji, modifikovani cilj funkcija jeusvojen u SA metode optimizacije uključiti osetljive modalni parametri za promenu usavijanja krutosti strukturnog modela usled prisustva štete...
Keywords:
structural health monitoring / praćenje stanja struktura / dinamički karakteristika / vibracija konstrukcija / ambijentalne vibracije / čelična konstrukcija / simulirano kaljenje / heuristička optimizacija / dynamic characteristic / vibration of structures / ambient vibration testing / steel structures / simulated annealing / heuristic optimization
Source:
Универзитет у Београду, 30-09-2016
Publisher:
Универзитет у Београду, Грађевински факултет