Mathematical modelling of ecological processes in reservoirs of hydroenergetic systems
Modeliranje ekoloških procesa u akumulacijama hidroenergetskih sistema
Authors
Dašić, Tina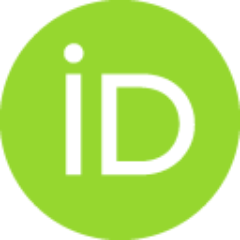 Đorđević, Branislav
Article (Published version)

Abstract
Prediction of dynamic changes of water quality in lakes and reservoirs is very important from the aspects of planning and exploitation of hydroenergetic systems. That is the main reason for increasing development of mathematical models of water quality. These models enable successful prediction of reservoir water quality even in system design phase. Main advantage of such simulations is ability to provide measures for reservoir water quality protection. The principles of mathematical modelling of main physical, chemical and biological processes that affect water quality are described. A complex mathematical model for water quality simulation - WASP-GFBG is presented in the paper. Model abilities are presented on the example of reservoir Barje on river Veternica.
Sa stanovišta planiranja i eksploatacije hidroenergetskih sistema veoma je važno da se još u fazi projektovanja sagledaju i analiziraju dinamički procesi koji će se odvijati u akumulacijama, u vidu promena abiotičkih i biotičkih stanja tih akvatorija. Zbog toga se u novije vreme radi na sve složenijim matematičkim modelima tih dinamičkih procesa, kako bi se blagovremeno, još u fazi planiranja hidroenergetskih sistema sa akumulacijama, simuliralo njihovo ponašanje tokom vremena. Osnovni smisao tih simulacija je da se iznađu mere zaštite voda kojima se stanje kvaliteta akumulacije održava u nekim zahtevanim granicama kvaliteta. Time se ostvaruje ekološka stabilnost sistema, bitna za prihvatanje projektnih rešenja. U radu je obrađena problematika matematičkog modeliranja najbitnijih fizičkih hemijskih i bioloških procesa koji utiču na kvalitet vode u budućoj akvatoriji. Prikazan je jedan spregnuti simulacioni matematički model WASP-GFBG za predviđanje dinamičkih promena kvaliteta vode. Mo
...
gućnost njegove primene je proverena na akumulaciji Barje na Veternici.
Keywords:
water storage reservoirs / water quality / mathematical models / ecosystem / akumulacije / kvalitet vode / matematički modeli / ekosistem
Source:
Elektroprivreda, 2009, 62, 2, 38-51
Publisher:
JP Elektroprivreda Srbije, Beograd