Mix design methodology of hot mix asphalt with high content of reclaimed asphalt pavement
Metodologija projektovanja vrućih asfaltnih mešavina sa visokim sadržajem struganog asfalta
Authors
Orešković, Marko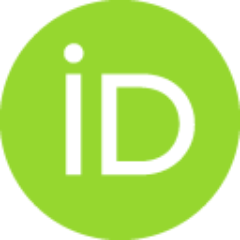 Contributors
Mladenović, Goran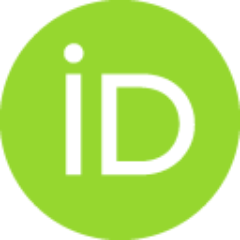 Jokanović, Igor
Bressi, Sara
Bueche, Nicolas
Doctoral thesis

Abstract
Za izgradnju novih puteva koriste se velike količine novog kamenog materijala, filera i novog bitumena.S obzirom da su količine ovih materijala ograničene, dolazi do potrebe za primenom alternativnihmaterijala, koji će smanjiti njihovu upotrebu ili ih potpuno zameniti. Istovremeno sa tim, usledrekonstrukcije postojećih puteva dolazi do nagomilavanja iskorišćenih materijala, kao i do povećanepotrebe za novim materijalima. Ovi problemi mogu biti prevaziđeni ukoliko se koristi strugani asfalt(RAP), materijal koji teorijski može u potpunosti da se ponovo upotrebi (reciklira). Usled prisustvaostarelog bitumena u struganom asfaltu, smanjuje se potreba za novim bitumenom u novoj asfaltnojmešavini. Zbog toga je najveći potencijal upotrebe struganog asfalta u asfaltnim mešavinamaproizvedenim po toplom (WMA) i vrućem postupku (HMA)...
The construction of new roads requires large amounts of virgin aggregate, filler, and virgin bitumen (VB).As these materials are available in limited quantities, seeking alternative solutions to decrease/replacetheir usage is inevitable. At the same time, the reconstruction of existing roads results in an increasedamount of stockpiled materials and the need for new materials. These issues can be overcome if reclaimedasphalt pavement (RAP)—which is, in principle, a 100%-recyclable material—is partially or completelyused in the production of new asphalt mixtures. Because of the presence of aged binder within the RAP(RAPb), the total amount of virgin bitumen that should be added in an asphalt mixture could bedecreased; hence, the highest potential of using RAP is within hot mix asphalt (HMA) and warm mixasphalt (WMA)...
Keywords:
: kolovozne konstrukcije, asfaltna mešavina po vrućem postupku (HMA), recikliranje asfalta, struganiasfalt (RAP), agens/aditiv za recikliranje asfalta, projektovanje asfaltnih mešavina, karakteristike asfaltnih mešavina / pavements, Hot Mix Asphalt (HMA), asphalt recycling, Reclaimed Asphalt Pavement (RAP), asphaltrecycling agent/additive, mix design methodology, asphalt mixture performance
Source:
Универзитет у Београду, 05-02-2021
Publisher:
Универзитет у Београду, Грађевински факултет
Funding / projects:
Related items
Showing items related by title, author, creator and subject.
Orešković, Marko; Mladenović, Goran

(Srpsko društvo za puteve VIA-VITA, Beograd,

2012

)

Bressi, Sara; Santos, Joao; Orešković, Marko; Losa, Massimo

(Taylor&Francis,

2019

)

Hugener, Martin; Wang, Di; Cannone Falchetto, Augusto; Porot, Laurent; Kara De Maeijer, Patricia; Orešković, Marko; Sa-da-Costa, Margarida; Tabatabaee, Hassan; Bocci, Edoardo; Kawakami, Atsushi; Hofko, Bernhard; Grilli, Andrea; Pasquini, Emiliano; Passeto, Marco; Zhai, Huachun; Soenen, Hilde; Van den bergh, Wim; Cardone, Fabrizio; Carter, Alan; Vasconcelos, Kamilla; Carbonneau, Xavier; Lorserie, Aurelie; Mladenović, Goran; Koudelka, Tomas; Coufalik, Pavel; Zhang, Runhua; Dave, Eshan; Tebaldi, Gabriele

(Springer,

2022

)