Gravity satellite missions measurement data for atmospheric density estimation
Authors
Brajović, Ljiljana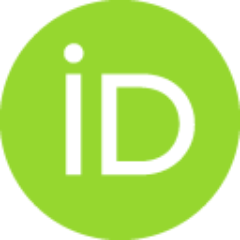 Malović, Miodrag
Conference object (Published version)

,
Institute of Physics Belgrade, Pregrevica 118, 11080 Belgrade Serbia
Abstract
Gravity satellite missions measurement data are primarily intended for use in the estimation of an accurate model of Earth's gravity field. The satellites' almost circular orbits with polar or near-polar inclination of the orbital planes, and low altitude (between 250 and 500 km), enable almost full coverage of the globe. Orbit tracking by precise high orbiting navigation satellite system provides the data about three-dimensional satellite position and its deviations. Precision accelerometers on the satellites extend the ability to monitor non-gravitational forces acting on them continuously. One of these forces, atmospheric drag along orbits, can be derived from the orbit track positions and their derivatives, and also from the precise accelerometer measurements, so it can be used for atmospheric mass density determination. On the other hand, the density of the atmosphere and its main constituents can be derived from the spectroscopic measurements. One of the examples is t
...
hermospheric mass density determination using neutral mass spectrometers on earlier satellite missions. Measurement of the Earth's far ultraviolet (FUV) dayglow is used to infer number density profiles of N2, O, and O2. Combination of accelerometers measurements and spectroscopic data is the foundation of two widely used empirical models of thermospheric mass density. This contribution describes the basic measurements on gravity satellite missions and atmospheric drag estimation, gives the comparison and combination of obtained data with spectrometric measurements of atmospheric density, and lists potential improvements using the data from the recently launched satellite gravity missions.
Keywords:
gravity satellite missions / spectroscopic measurements / atmospheric density
Source:
BOOK OF ABSTRACTS of IV Meeting on Astrophysical Spectroscopy - A&M DATA - Atmosphere May 30 to June 2, 2022, Fruška Gora, Serbia, 2022
Publisher:
Institute of Physics Belgrade, Pregrevica 118, 11080 Belgrade Serbia