Shake‑table testing of a stone masonry building aggregate: overview of blind prediction study
Authors
Tomić, Igor
Penna, Andrea
DeJong, Matthew
Butenweg, Christoph
Correia, Antonio
Candeias, Paulo Xavier
Senaldi, Ilaria
Guerrini, Gabriele
Malomo, Daniele
Wilding, Bastian
Pettinga, Didier
Spanenburg, Mark
Galanakis, N.
Oliver, S.
Parisse, Francesco
Marques, Rui
Cattari, Serena
Lourenco, Paulo
Galvez, Francisco
Dizhur, Dmytro
Ingham, Jason
Ramaglia, Giancarlo
Lignola, Gian Piero
Prota, Andrea
AlShawa, Omar
Liberatore, Domenico
Sorrentino, Luigi
Gagliardo, Raffaele
Godio, Michele
Portioli, Francesco
Landolfo, Raffaele
Solarino, Fabio
Bianchini, Nicoletta
Ciocci, Maria Pia
Romanazzi, Antonio
Asikoglu, Abide
D'Anna, Jennifer
Ramirez, Rafael
Romis, Federico
Marinković, Marko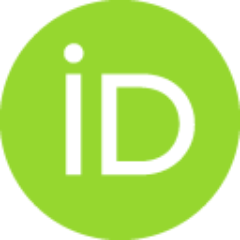 Đorđević, Filip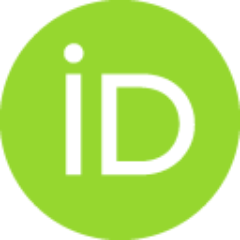 Beyer, Katrin
Article (Published version)

Abstract
City centres of Europe are often composed of unreinforced masonry structural aggregates, whose seismic response is challenging to predict. To advance the state of the art on the seismic response of these aggregates, the Adjacent Interacting Masonry Structures (AIMS) subproject from Horizon 2020 project Seismology and Earthquake Engineering Research Infrastructure Alliance for Europe (SERA) provides shake-table test data of a two-unit, double-leaf stone masonry aggregate subjected to two horizontal components of dynamic excitation. A blind prediction was organized with participants from academia and industry to test modelling approaches and assumptions and to learn about the extent of uncertainty in modelling for such masonry aggregates. The participants were provided with the full set of material and geometrical data, construction details and original seismic input and asked to predict prior to the test the expected seismic response in terms of damage mechanisms, base-shear forces, and
...
roof displacements. The modelling approaches used differ significantly in the level of detail and the modelling assumptions. This paper provides an overview of the adopted modelling approaches and their subsequent predictions. It further discusses the range of assumptions made when modelling masonry walls, floors and connections, and aims at discovering how the common solutions regarding modelling masonry in general, and masonry aggregates in particular, affect the results. The results are evaluated both in terms of damage mechanisms, base shear forces, displacements and interface openings in both directions, and then compared with the experimental results. The modelling approaches featuring Discrete Element Method (DEM) led to the best predictions in terms of displacements, while a submission using rigid block limit analysis led to the best prediction in terms of damage mechanisms. Large coefficients of variation of predicted displacements and general underestimation of displacements in comparison with experimental results, except for DEM models, highlight the need for further consensus building on suitable modelling assumptions for such masonry aggregates.
Keywords:
Historical masonry / Masonry aggregates / Incremental dynamic analysis / Shake-table test / Blind prediction
Source:
Bulletin of Earthquake Engineering, 2023