Planiranje ispiranja vodovodnih mreža: okvir za optimizaciju efikasnosti učinka i troškova implementacije
Water distribution networks flushing planning: framework for optimization of implementation efficiency and cost
Authors
Ivetić, Damjan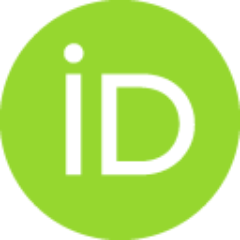 Vasilić, Željko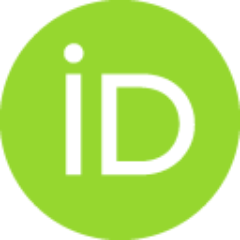 Conference object (Published version)

Abstract
Ispiranje vodovodne mreže je osnovna aktivna fizička mera za čišćenje cevi vodovodne mreže sa ciljem održavanja i unapređenja kvaliteta vode za piće. Najčešće se primenjuju tradicionalna, odnosno konvencionalna, tehnika ispiranja i takozvana tehnika ispiranja u jednom pravcu. U ovom radu fokus je stavljen na tehniku ispiranja u jednom pravcu budući da se poslednjih decenija primarno ona koristi zbog određenih prednosti u odnosu na tradicionalnu tehniku. Ispiranje u jednom pravcu se može koristiti u formi reaktivnog odgovora nakon akcidenta sa kvalitetom vode (npr pojava zamućenja vode) ili kao deo protokola za održavanje kvaliteta pijaće vode u redovnim operativnim uslovima. Dobra praksa je pokazala da je neophodno imati plan ispiranja kojim se definiše sekvenca poteznih ispiranja za efikasno ispiranje određenog dela vodovodne mreže. Definisanje plana ispiranja se i dalje najčešće vrši "ručno" uprkos činjenici da to predstavlja složen i dugotrajan proces. U ovom radu se identifikuju i
...
analiziraju ključni kriterijumi za planiranje ispiranja: geometrijski, hidraulički i ekonomski. Predlaže se okvir za optimizaciju efikasnosti učinka i troškova implementacije, kojim se obezbeđuje bolja kontrola i ujednačenost efikasnosti ispiranja kao i realna procena troškova implementacije plana. Predstavljen je i razvijeni hidroinformatički alat (algoritam) za planiranje ispiranja i analizirani su rezultati primene na primeru jedne zone za ispiranje u gradu Amsterdamu u Holandiji.
Water distribution network flushing is one of the basic active physical activities for pipe cleaning aiming to preserve and enhance the drinking water quality. Most frequently used techniques are traditional, or conventional, flushing and unidirectional flushing. In this paper, focus is placed on the unidirectional flushing as in past decades, well-equipped water utilities are preferring this technique due to the several advantages over traditional flushing. Unidirectional flushing can be applied in the form of the reactive response after the water quality accident (e.g. discoloration) or within a regular maintenance protocol, under regular operating conditions. Either way, good flushing practice has shown that a flushing plan is needed to define the sequence of the designed flushing operations aiming to allow for effective and efficient discoloration risk mitigation. Design of a flushing plan is still, commonly, a "manual" job, despite the fact that is complex and time-consuming task.
...
Here key criteria for flushing planning are identified and analyzed: geometric, hydraulic and economic. A framework for efficiency and cost optimization is suggested, enabling better control and uniformity of the flushing effectiveness, and providing realistic estimates of the flushing cost. Developed hydroinformatic tool (algorithm) for flushing planning is presented and results of the application on the flushing zone in Amsterdam, Netherlands, are analyzed.
Keywords:
Water distribution systems / Network flushing / Unidirectional flushing / Flushing plan / Water quality / Vodovodni sistemi / Ispiranje mreže / Ispiranje u jednom pravcu / plan ispiranja / kvalitet vode
Source:
Konferencija Vodovodni i kanalizacioni sistemi, 24– 26. maj 2023. godine, Banja Koviljača, 2023
Publisher:
Udruženje za tehnologijiu vode i sanitarno inženjerstvo
Funding / projects: