Design of supplementary water tank 'Julino brdo' - Belgrade
Kompenzacioni rezervoar 'Julino brdo' - Beograd
Authors
Petronijević, Mira
Nefovska-Danilović, Marija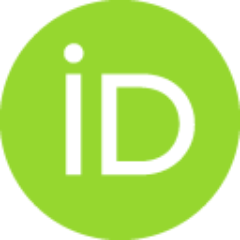 Zlatković, Stojana
Jokić, Nenad
Maksimović, M.
Article (Published version)

Abstract
The supplementary water tank "Julino Brdo"- Belgrade has been planed in order to provide water supply of the very centre of Belgrade during the accident situations. In the first phase two of the three water tanks are going to be built. The capacity of tanks is 2x5000 m3. The dimensions of structures are 36x30 m and 24x42 m. The water level is 5 m. According to hydraulics conditions the reservoirs have been built on the columns 6 m height, spaced on 6x6 m. The objects are founded on piles ∅1500. Due to all circumstances each reservoir has been analyzed as a space structure using finite elements method. The model includes structure and piles, also. Piles are elastically supported into the ground in the horizontal direction along the axes and fixed at the pile tips. The concrete elements are designed using the ultimate theory. Also, the new code's requirement for the cracks is satisfied.
U radu je prikazan proračun jednog od dva projektovana rezervoara, koji po svojim karakteristikama ne spada u standardne konstrukcije tog tipa. Za razliku od uobičajenog načina projektovanja rezervoara za vodosnabdevanje, ovde je zbog hidrauličkih zahteva, rezervoar kapaciteta 5000 m3 vode podignut na stubove visine 6 m. Zbog loših karakteristika tla, prema preporuci geomehaničara, objekat je fundiran na šipovima promenljive dužine (od 2-11m). Velika masa vode na određenoj visini i fundiranje na šipovima je zahtevalo pažljivu i složenu dinamičku analizu. Analiza je sprovedena Metodom konačnih elemenata, za više različitih slučajeva fundiranja i rasporeda zidnih platana u osnovi rezervoara. Takođe je varirano i sadejstvo vode u dinamičkoj analizi. Ponovljenim proračunima se došlo do optimalnog rešenja koje je prikazano. Proračun Rezervoara 2 je urađen po ugledu na prethodni uz daleko manji broj iteracija.
Source:
Voda i sanitarna tehnika, 2004, 34, 1, 43-46
Publisher:
Udruženje za tehnologiju vode i sanitarno inžinjerstvo, Beograd