The evaluation of road design elements before and after reconstruction
Authors
Čičević, Svetlana
Dragović, Magdalena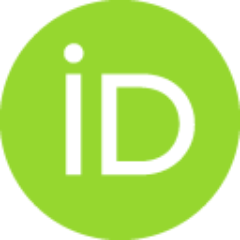 Zunjić, A.
Trifunović, Aleksandar V.
Mitrović, S.
Nešić, M.
Book part (Preprint)

Abstract
Streetscapes are important public resources, and by their very nature, are essential parts of the open space of urban areas. The improvement of urban streetscapes aims to achieve an important objective - to become complete systems that blend all components into a safe, functional, attractive, and cohesive place. Universal design principles are completely the same in the case of new construction, as well as, for the reconstruction of existing roads, to ensure safe and easy access, enhancing the social function of streets as public spaces. The transition toward a more sustainable landuse planning, influences all aspects of street design, including the general layout of streets, activities taking place along the street, the volumes of pedestrian and bicycle activity, transit usage, and traffic to be accommodated, also emphasizing protection of vulnerable road users, as well as, transport sensitive groups through physically enforcing speed limits by means of traffic calming and other measu
...
res. The fundamental issues that must be addressed in the redesign of a street are allocating its space in a way which accommodates all modes of transport, provides a genuine choice of movement, as well as supports economic development. The way to make a street more complete or inclusive will depend on the local context: how big the street is, how much vehicle traffic it carries, what the shapes and uses of the buildings around it are, what connections it makes with other streets, and so on. Balancing street spaces is both a design and management problem, because it can be achieved by making physical changes to a street and by changing regulations, which control street functions. With limited funding streams, complex approval and regulatory processes, and lengthy construction timetables, delivering such results presents a challenging task. To achieve a context-driven urban street (re)design process, a number of parameters must be taken into consideration. It is of utmost importance to evaluate how pedestrians and vehicles use a street, where and when problems arise, and to define more precisely sets of user needs, so as to identify ways in which they might be met through providing different street design elements. The current study assessed the safety, social and emotional impact of street design after reconstruction. The results of The Road Safety Inspection and users' evaluation of their experience and emotional responses to the new street environment compared with the previous, more traditional design, are presented.
Keywords:
Affective assessment / Road design / Road safety inspection / Street reconstruction / System usability
Source:
Road design elements evaluation before and after reconstruction, 2017, 141-193
Publisher:
Nova Science Publishers, Inc.
Funding / projects: